When it comes to baby and children's products, ensuring their safety, comfort, and the ethical production behind them is of utmost importance. Sustainable certifications provide assurance that these products are made with environmentally friendly materials and produced under fair and responsible conditions. In this blog post, we will explore and explain six prominent sustainable certifications: GOTS, OEKO-TEX, SEDEX, FSC, BSCI, and Fair Trade, specifically focusing on their relevance to new babies and children's items. Understanding these certifications can help parents make conscious choices and prioritize products that prioritize the well-being of their little ones and the planet.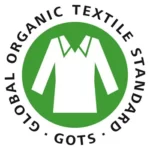 Global Organic Textile Standard (GOTS): GOTS certification is particularly relevant for baby clothing, bedding, and accessories. It ensures that the entire supply chain, from sourcing organic fibers to manufacturing and labelling, meets strict environmental and social criteria. GOTS-certified products are made from organic materials, free from harmful chemicals, and provide a healthier and safer option for babies delicate skin.
OEKO-TEX Standard: OEKO-TEX certifications play a significant role in children's textiles and clothing. The Standard 100 certification ensures that the products are tested for harmful substances and are safe for babies and children. The Made in Green label not only guarantees product safety but also considers environmental and social aspects, making it an ideal choice for parents seeking sustainable and safe options.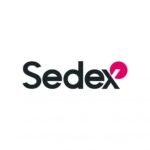 SEDEX (Supplier Ethical Data Exchange):  SEDEX membership is essential for companies that prioritize transparency and ethical sourcing of baby and children's products. SEDEX helps businesses assess and monitor suppliers' ethical performance, promoting fair labour practices, safe working conditions, and responsible environmental practices. Choosing SEDEX-affiliated brands encourages a commitment to sustainability and social responsibility.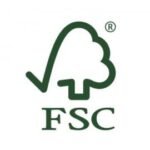 Forest Stewardship Council (FSC): FSC certification is relevant when selecting wooden toys, furniture, or paper products for children. FSC-certified products ensure that wood comes from responsibly managed forests, protecting biodiversity and ensuring the rights and welfare of indigenous communities. By opting for FSC-certified items, we can support sustainable forestry practices and create a healthier future for their children.
Business Social Compliance Initiative (BSCI): BSCI certification ensures that brands and retailers uphold ethical standards in their supply chains. When purchasing baby and children's products, BSCI certification signifies that the companies prioritize fair working conditions, fair remuneration, and the prohibition of child labour and forced labour. It demonstrates a commitment to social responsibility, supporting brands that prioritize the well-being of workers involved in the production process.
Fair Trade Certification: Fair Trade certification is relevant for various products, including children's clothing, toys, and accessories. Fair Trade guarantees fair prices, decent working conditions, and community empowerment. By choosing Fair Trade-certified items, we can support producers in developing countries, ensuring a more equitable and sustainable future our children.
When selecting baby and children's products, considering sustainable certifications such as GOTS, OEKO-TEX, SEDEX, FSC, BSCI, and Fair Trade is crucial. These certifications ensure that the products are made with eco-friendly materials, produced under ethical conditions, and contribute to a healthier and more equitable world. By making conscious choices, parents can provide their little ones with safe, sustainable, and socially responsible products, setting a positive example for their children and nurturing a more sustainable future.